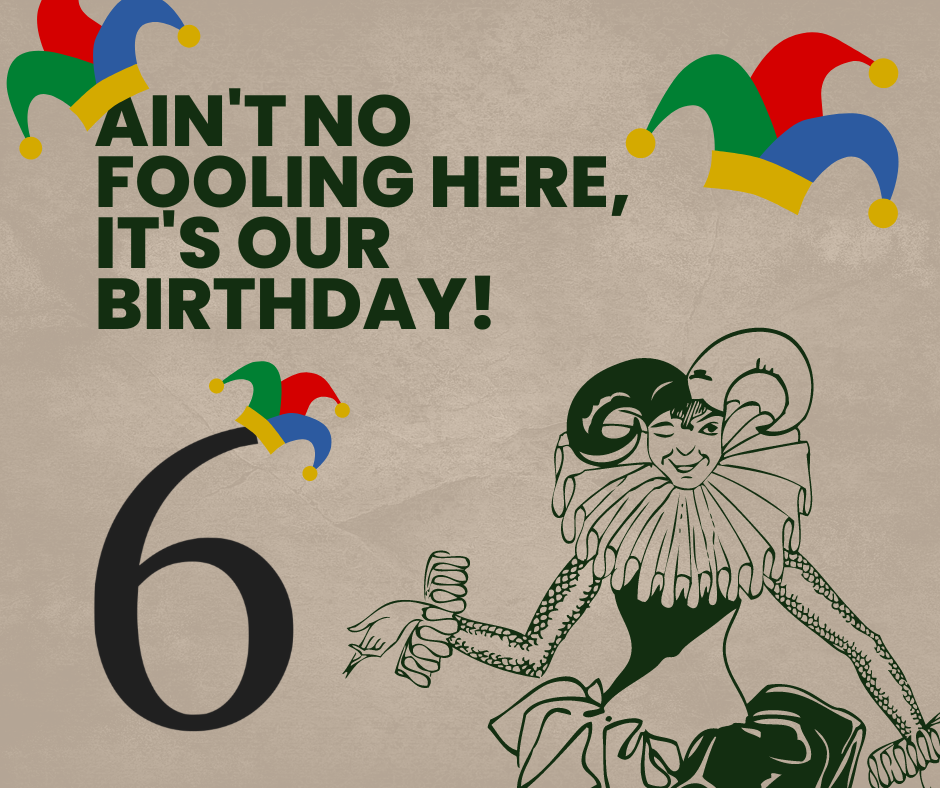 Believe it or not, today is our 6th birthday! To celebrate our anniversary and show our appreciation for our wonderful puzzle solving customers, we've got a sale AND a giveaway for you!
The Sale:
Enjoy $6 off per person for any booking made within the first 6 days of April (the booking date can be for any future date, the game doesn't have to occur within those 6 days) with the promo code TURN6SAVE6 (not valid with other promotions/discounts or on previously existing bookings)
The Giveaway:
We will be raffling off a free escape room for up to 6 players to one lucky winner! BUT WAIT, THERE'S MORE! 6 other winners will be chosen to receive one free ticket to a game of their choice.
To enter, all you have to do is head over to our Facebook Page and:
1. Like our page
2. Like and/or share this post about our anniversary giveaway
3. Tag some friends you enjoy puzzling your way out of a room with (since 6 is the magic number here we will give a bonus entry to anyone who tags at least 6 people)
The contest will run for the first 6 days of April, and the winners will be announced on Friday April 7th.
THANK YOU to everyone for your continued support and Happy Escaping to all!