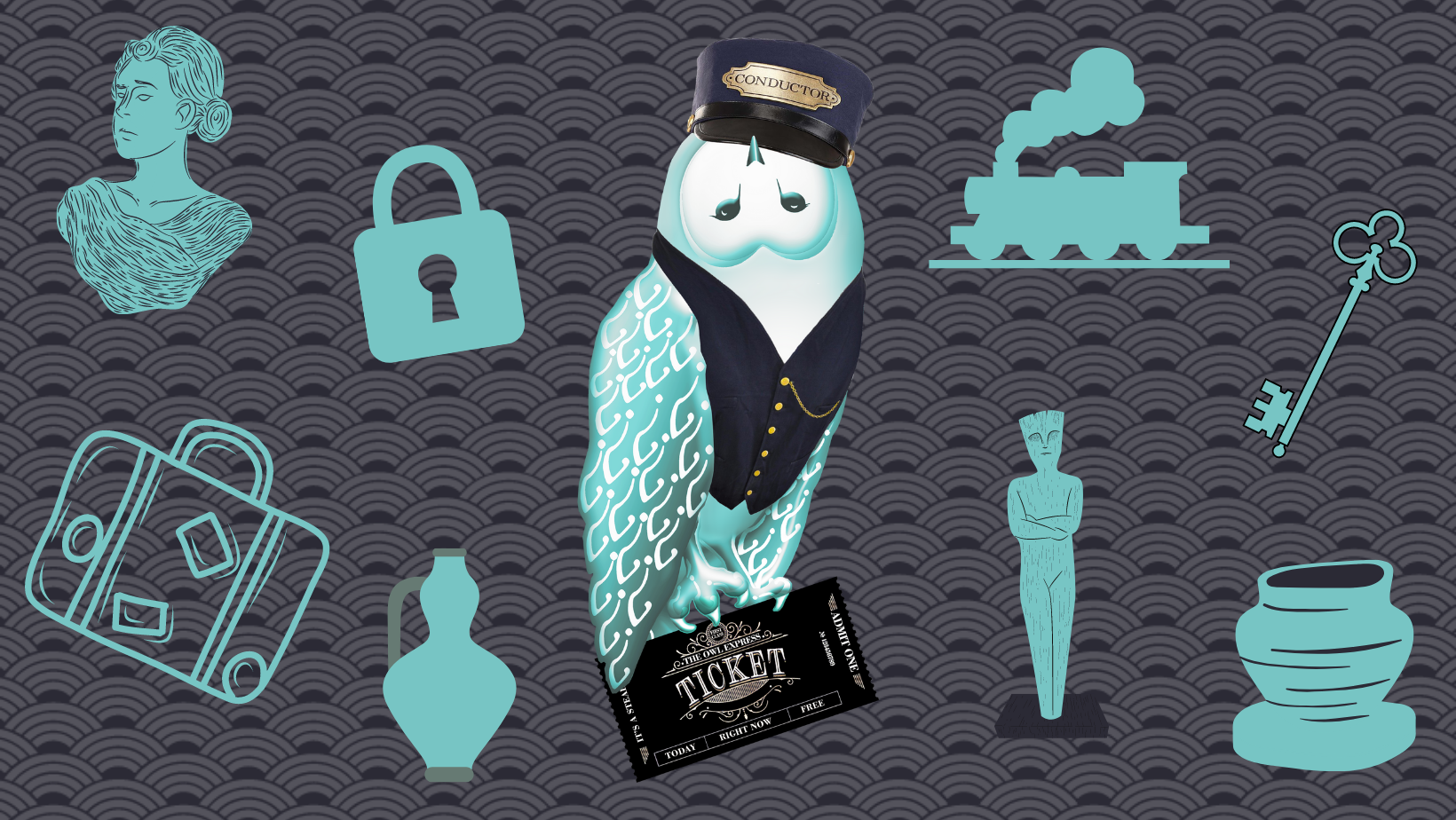 This game is now open! Book now using the button at the bottom of this page!
We're back in the Golden Age of travel, and you are a member of the infamous gang of Baggage Bandits. You and your crew have been hired to hit up the Owl Express Train Station and break into as much luggage as you can get your hands on with the hope of gaining possession of valuable souvenirs and precious artifacts. The more you steal, the bigger the payoff from your boss. Do you have what it takes to make a living off this life of crime?
No experience required for this intermediate challenge level escape room! However, if this is one of your first escape rooms and/or there are younger players in your group, it is best to start with our Gingerbread or Pirate themed games first. Recommended for ages 12+ but younger players allowed at parents discretion, with a minimum age requirement of 5. Please note that any players under the age of 16 are required to be accompanied by at least one adult participant for ALL games.
Minimum/Maximum Team Size: 2-4 (we will allow larger groups to book this room if you have a teams of 5-6, but for an optimal experience we suggest a max of 4 players)
Recommended Team Size: 2-4
Cost: $36 per player for groups of 2-3
$33 per player for groups of 4-5
$30 per player for groups of 6