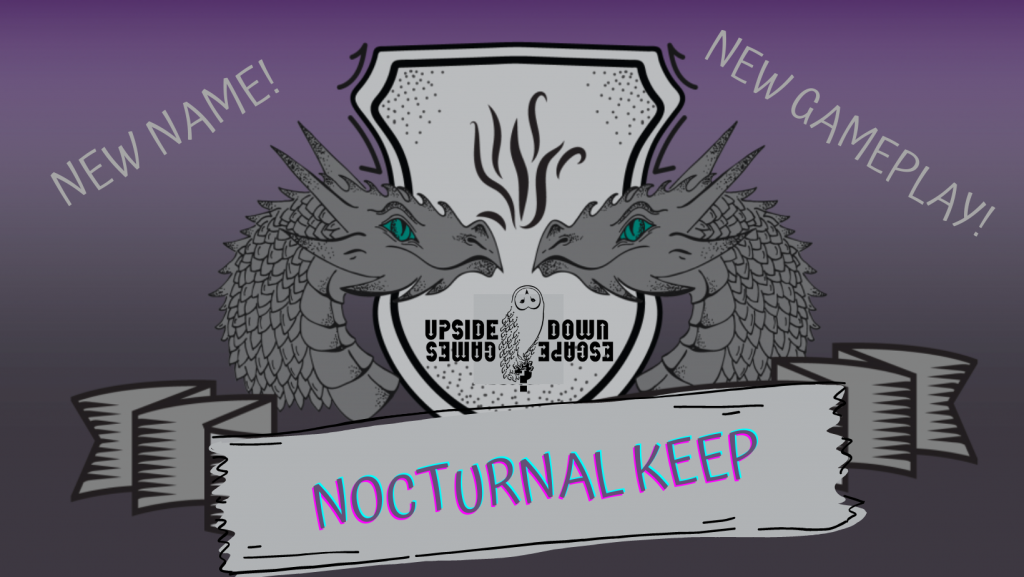 Please note that Nocturnal Keep was previously known as Secret of Dragon's Spire, but as of July 2021 this game has a new name and new gameplay! It is also now a 75 minute game instead of 60 minutes.
The Grand Wizard Owlazar has hired your band of adventurers to venture into the mysterious Nocturnal Keep – a place of eternal night and even darker secrets. Owlazar has cast a spell of protection on your party that will shield you from the dangerous enchantments protecting Nocturnal Keep. While Owlazar's magic safeguards your party, it is up to all of you to uncover the secrets and bypass the challenges that await you to uncover the Gem Nocturnus. Fail to do so, and you'll never see the light of day again (dun dun dun)!
First timer? It's probably best to start with one of our 60 minute games. Experience is very strongly recommended (but not required) for this escape room, as it is more challenging than our other offerings. Please also note that this game does have dim lighting conditions.
This particular game is recommended for ages 12+ (younger players allowed at parents discretion). Any players under the age of 16 are required to be accompanied by at least one adult participant for ALL games.
Minimum/Maximum Team Size: 4-8 (we will allow larger groups to book this room for teams of 9-10, but for an optimal experience we suggest a max of 8 players)
Recommended Team Size: 4-6
$38 per player for groups of 4-5
$35 per player for groups of 6+