Now Hiring!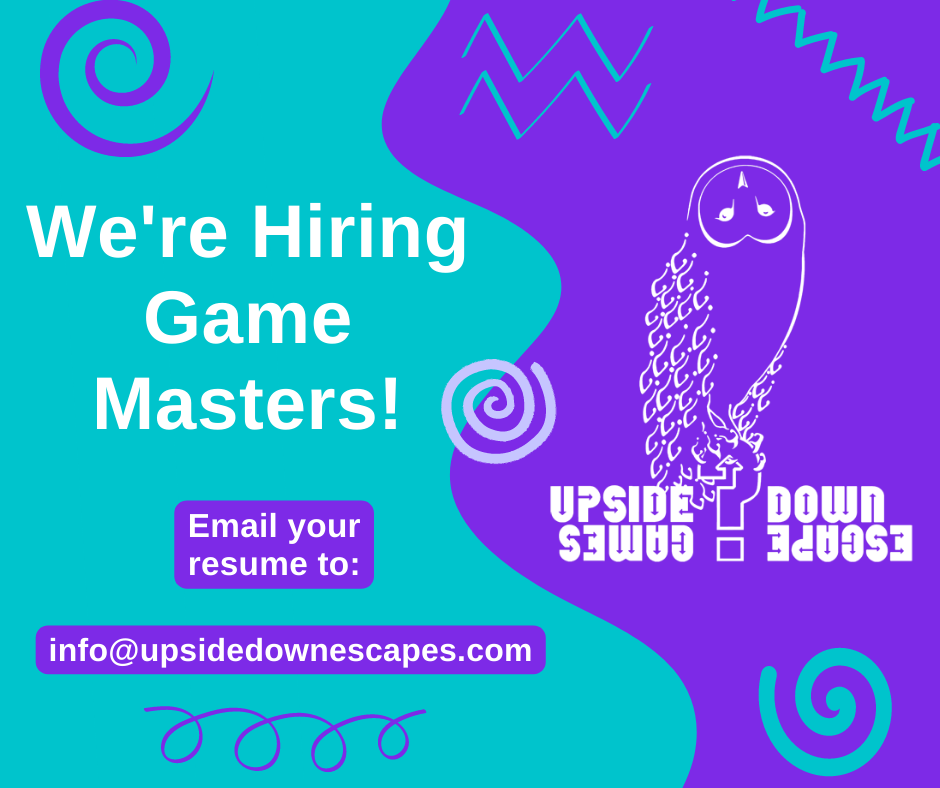 Upside Down Escape Games is hiring an Escape Room Game Master! This is a part time year round position for weekends only. Additional days/hours are available during school breaks and summers. No escape room experience necessary for this one of a kind job opportunity! We are looking for friendly, patient and customer service oriented individuals to help run games and make sure players have a memorable experience.
If interested, please email your resume to Sheryl at info@upsidedownescapes.com for consideration.
While we don't currently have any special events scheduled, keep an eye out for future events here at Upside Down Escapes!